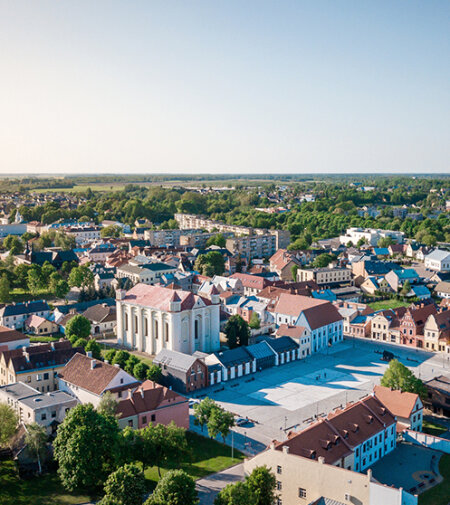 Social Life
AB Lifosa is an open and responsible member of the Kėdainiai regional community and country's society, and consistently contributes to the culture, sport, education and well-being of citizens.
We actively participate in the public life of the district, contribute to regional development programs, projects implemented by the community, municipality and its institutions. We give priority to supporting children's education, culture and sports programs.
In 2005-2009, AB Lifosa and the Kėdainiai regional municipality signed the Social and Economic Partnership Agreements where AB Lifosa and its controlling company undertook to renovate the production processes, maintain high economical potential, implement the environmental programmes and support different projects of the regional municipality related to healthcare, children and youth sports clubs as well as the regional development programmes.
Since 2010, such agreements have not been signed any more, however, the Company continues to support various projects of Kėdainiai Regional Municipality, closely cooperates with the local communities and provides financial support to the development of the region.
In 2013, we have given a special gift to the Kėdainiai region: a multifunctional sports and entertainment complex - Kėdainiai Arena, built with the company's funds.
The company also consistently contributes to the education of the younger generation and the training of future professionals. In 2019, the company signed a cooperation agreement with Vytautas Magnus University (VMU) and Kėdainiai "Šviesioji" Gymnasium. Under the agreement, the parties undertook to strengthen partnerships between education, science and industry, to focus their efforts on increasing the interest of students in science and technology, and to cooperate in developing future professionals.
AB Lifosa is a long-time partner of Lithuanian language, chemistry and Russian language olympiads for Lithuanian students.