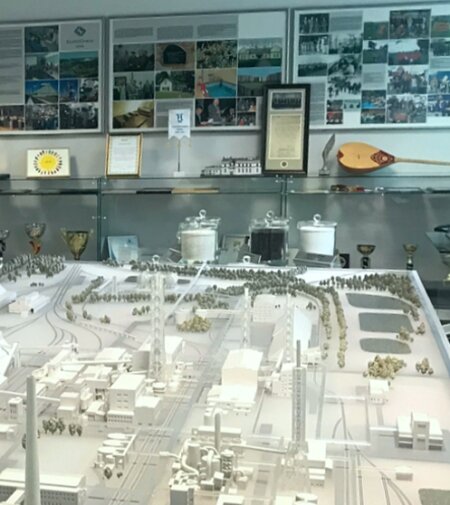 Company's Museum
The Company Museum is open for visitors since January 2008. Visitors of the company can see archival materials, historical pictures, samples of production and plenty of awards granted to AB Lifosa.
Hundreds of schoolchildren and company guests visit AB Lifosa museum each year. The company also organizes factory tours for students.
Excursions are accepted only upon prior agreement with the administration of AB Lifosa and upon request on the form of the represented educational institution.
Visits to the factory, its museum and tours are free. No travel agency has the power of attorney to organize excursions to AB Lifosa or charge any fees.
Free educational tours are available between the 1st of May and the 1st of October.
For registration or questions concerning the plant tour please email us at n.vilkevicius@lifosa.com or call +370 347 66 228.