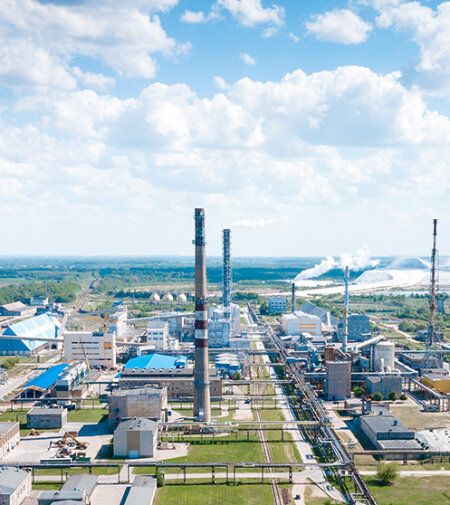 Production
The main product manufactured at AB Lifosa is nitrogen-phosphorus fertiliser - Diammonium Phosphate. The company also produces water soluble crystal Monoammonium Phosphate, Monocalcium Phosphate (MCP), Aluminium Fluoride, Phosphoric Acid and technical grade Sulphuric Acid. 
From 2000, AB Lifosa uses process heat emitted in the sulphuric acid production process for the heating of the company's and Kėdainiai city facilities. Owing to special steel tubular heat exchangers, the heat of sulphuric acid is transferred to water to raise its temperature to 90° C and it is supplied to the Kėdainiai boiler house for the heating of residential buildings.
The company manufactures around 3.2 million tonnes of production per year.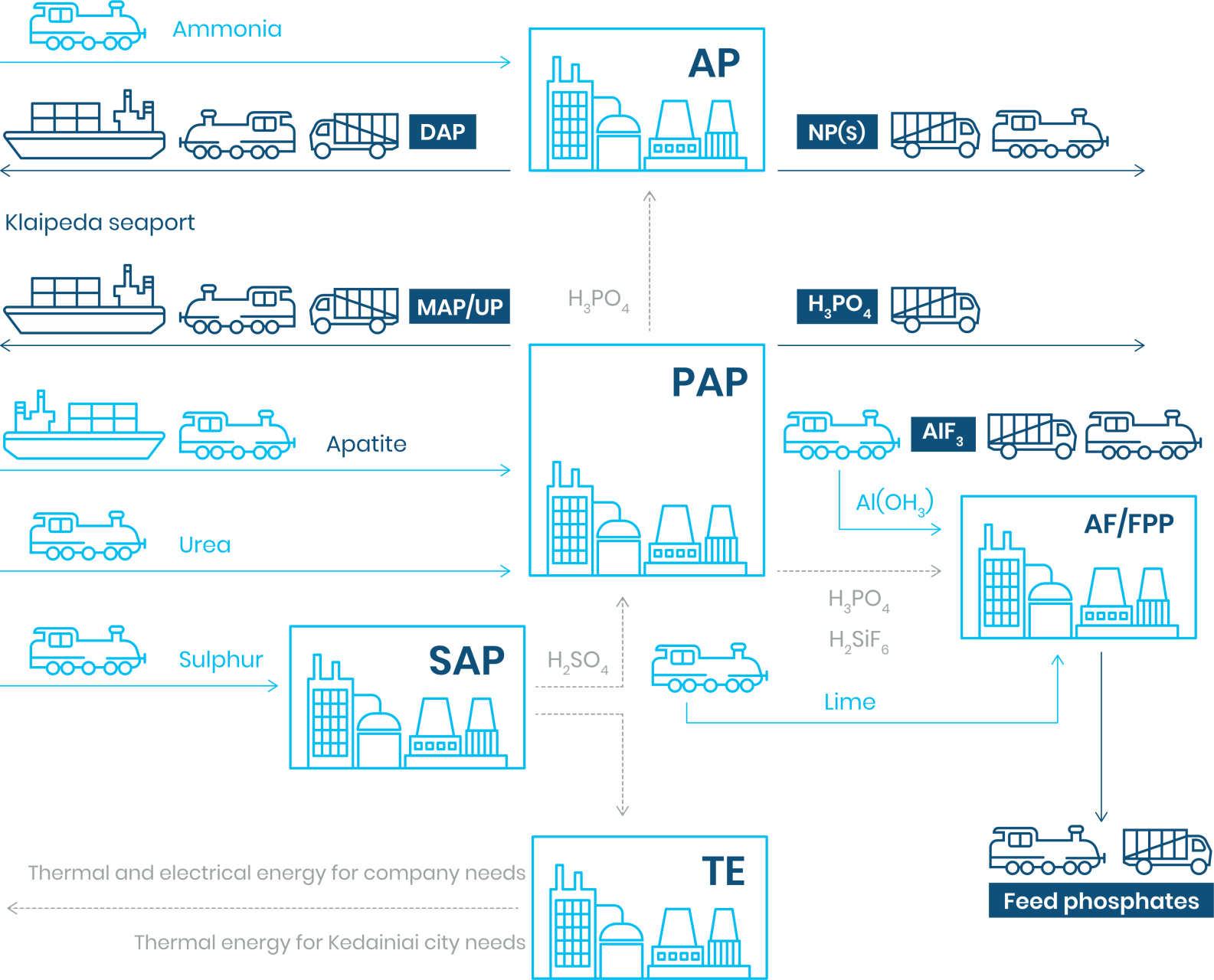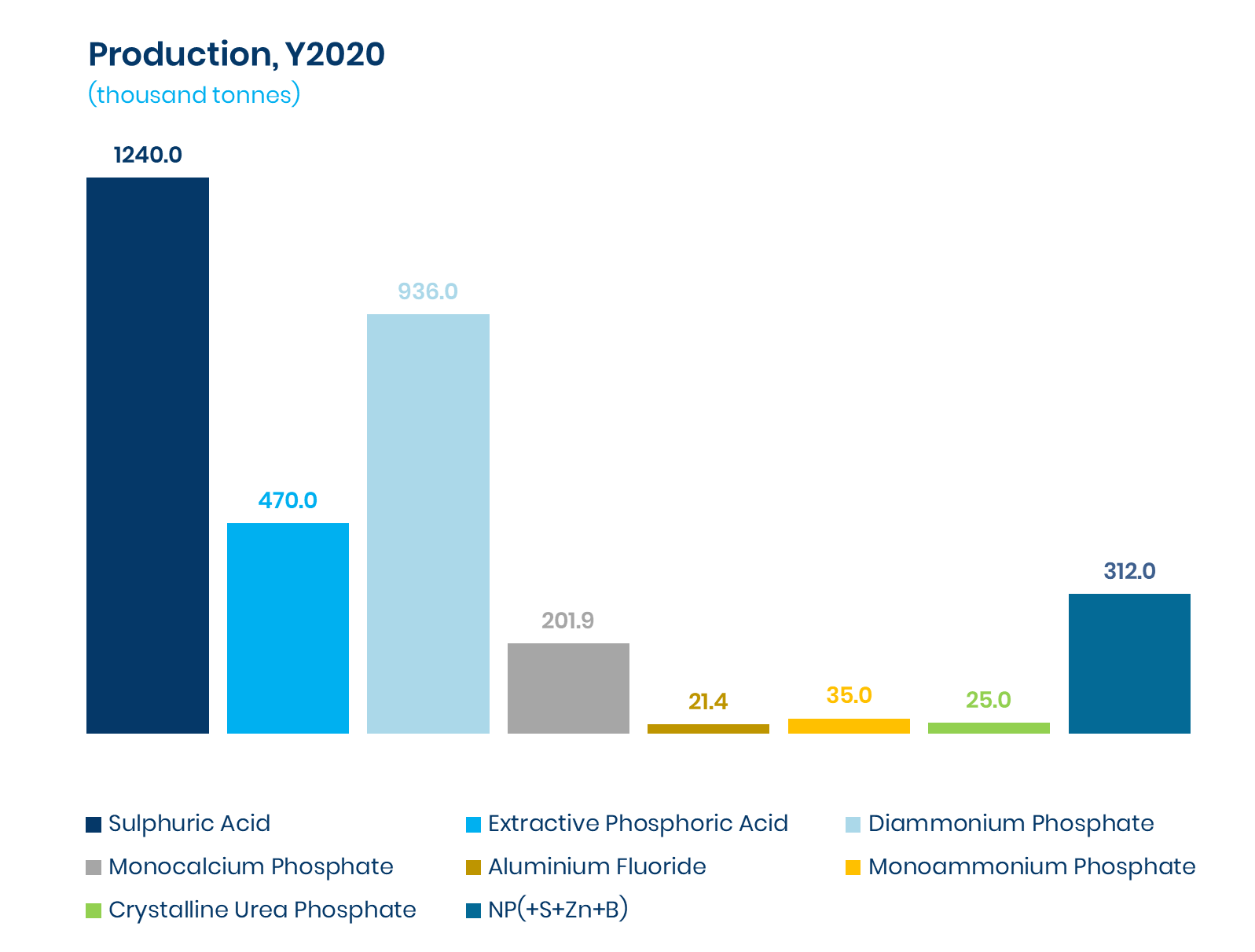 Around 98% of the AB Lifosa's production is exported. Most of it is realized in the European, as well as in North and South American, African markets.

Sales of the company's products are carried out by other companies of the Group: EuroChem Agro GmbH in the European Union, EuroChem Trading GmbH in non-EU countries.