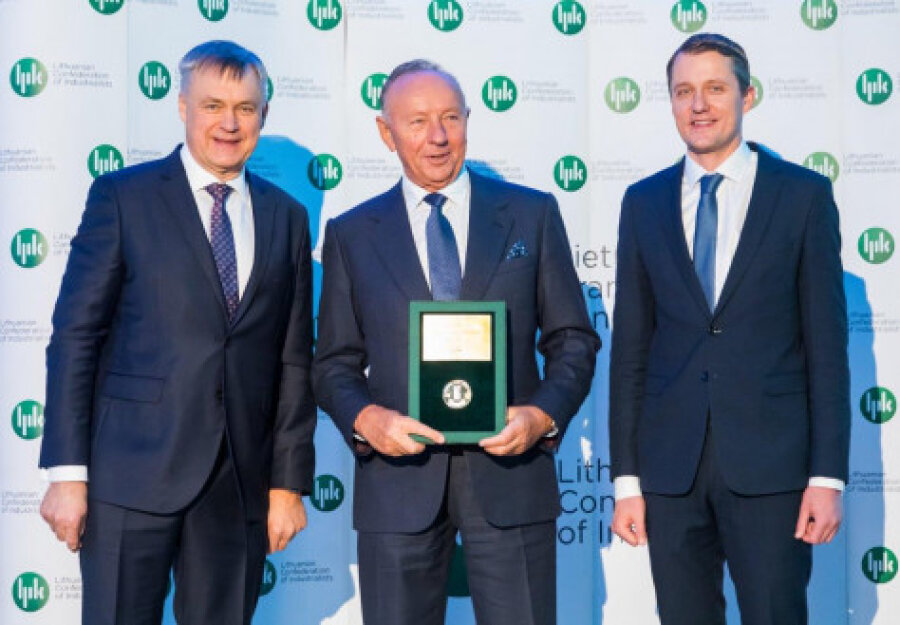 AB Lifosa product has been awarded as the Lithuanian Product of the Year
2019 December 18
This year, AB Lifosa's crystalline urea phosphate won the annual Lithuanian Product of the Year competition organised by the Lithuanian Confederation of Industrialists. A gold medal in the Chemical Industry category was awarded to the innovative, water-soluble and environmentally-friendly fertilisers produced by the company.
"The award is a recognition of our company's ambition to strengthen its position in the global fertiliser market, through a focus on innovation, quality and sustainability. We are proud that our products are appreciated by farmers all over the world and by Lithuanian experts, and this honourable award confirms the merits of the entire AB Lifosa team," said Jonas Dastikas, CEO of AB Lifosa.
The urea phosphate awarded by the Lithuanian Confederation of Industrialists is used in agriculture to fertilise a wide range of soils for the purpose of growing field, garden and horticultural crops. By using this fertiliser through capillary irrigation systems, the plants are supplied with the necessary nitrogen and phosphorus, and the capillaries of the irrigation systems are purified and protected from various salts and sediments. This prolongs the life of the irrigation system.
The company started its production of urea phosphate in the factory which opened in 2018. AB Lifosa invested over EUR 14 million in its construction. Dastikas emphasised that the construction of this factory was part of an investment in the company's sustainable development: the site incorporates state-of-the-art technology that makes the factory extremely environmentally-friendly. The company constantly strives to protect the environment, by using natural resources and energy as rationally as possible, and most of AB Lifosa's investment projects have focussed on the pursuit of this goal.
This is not the first time that a AB Lifosa product has been awarded a gold medal at the Product of the Year competition organised by the Lithuanian Confederation of Industrialists. This title was also given to the diammonium phosphate and monocalcium phosphate produced by the company.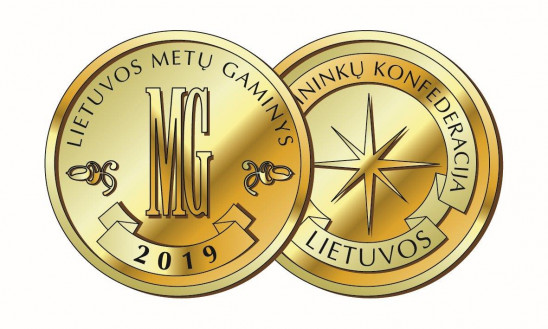 Back