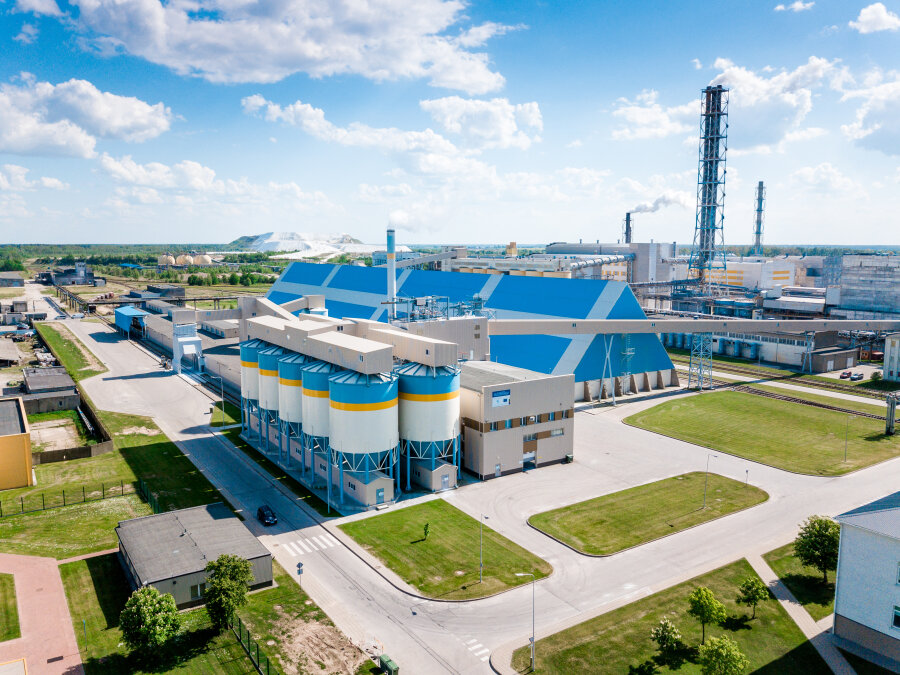 AB Lifosa is one of the most desirable employers in Lithuania
2020 August 07
AB Lifosa has been recognised as one of the most desirable employers in Lithuania. In the Most Desirable Employer 2020 ranking compiled by the business news portal Verslo žinios, the company was included in the Top Twenty companies that are the most attractive to employees.

Verslo žinios has elected the most desirable employers for the 16th time. The companies were ranked based on the categories of job stability, salary paid and the company's selection of potential employees.
"We have always emphasised that the guarantee to business success is having experienced, qualified, motivated and constantly-improving employees. We show respect for our workers by taking care of the working conditions and paying a fair salary. Of course, we do not focus on ratings, but we consider the inclusion of the company in the Top 20 Most Desirable Employers in the country as both important recognition and an incentive for further development," said Jonas Dastikas, General Manager of AB Lifosa.
The company has more than 1,000 employees. According to J. Dastikas, the company's success in building sustainable long-term relationships with its employees is confirmed by the statistics. The average length of service in the company is 17.5 years and the annual turnover rate is less than 1 percent.
One of the priorities of Lifosa's personnel policy is the professional growth of its employees. The company has a certified training centre, while the employees with the most experience and the best teaching skills are mainly used to expand the knowledge and qualifications of other team members.
The company finances the studies of its employees, as long as their direction is in line with the company's vision and strategy. Employees are also granted additional study leave. The company has a club of young specialists, whose aim is to help newly-hired employees successfully adapt to the company and contribute to their professional development.
AB Lifosa pays special attention to the safety and health of its employees. Its sites are regularly inspected and the employees participate in safety training and exercises. There is constant monitoring of the working conditions, while various factors in the environment are analysed and the employees use only the highest quality work equipment. The employees are also covered by health and life insurance at the company's expense.
Since the end of 2014, the shares of AB Lifosa have been owned by the EuroChem Group. This international company is registered in Switzerland, in the canton of Zug, and is one of the largest producers of mineral fertilisers in the world.
Back